Robust all-rounder, the DAF CF is made for regional, national, and international transport in all terrain. Built to withstand extensive usage, this multi-functional truck performs excellently across all conditions – be it general distribution, construction, waste management services, agriculture or special market segment.
Inspired by DAF Transport Efficiency philosophy, this world-class CF exceed your expectation on reliability, industry-leading fuel economy, driver comfort. Versatility with optimised drivelines and advanced safety systems drive Pure Excellence.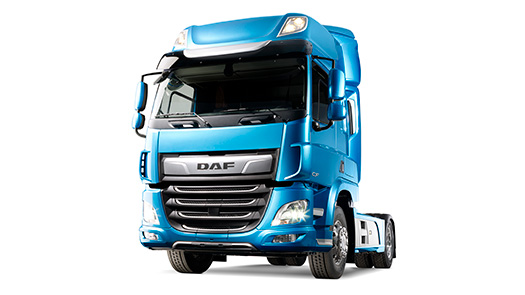 Attractive exterior design
More than its versatility, the DAF CF is also known for its sleek design and appeal. With new exterior features and the new interior design, the DAF CF aims to make every drive an enjoyable one.
Improved aerodynamics
Modern and attractive design
New silver grille deco strips
Large panel area for company name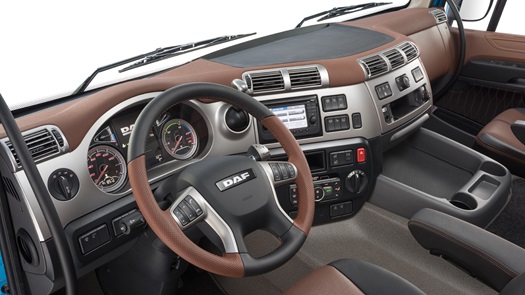 Gold standard for driver comfort
Remarkable features, latest seat functions and option to personalise interior offer driver comfort to the highest level, making driving safer, easier, and more enjoyable.
Driver configurable switches
High-comfort climate control
Outstanding interior lighting
Clear driver information
Interior makeover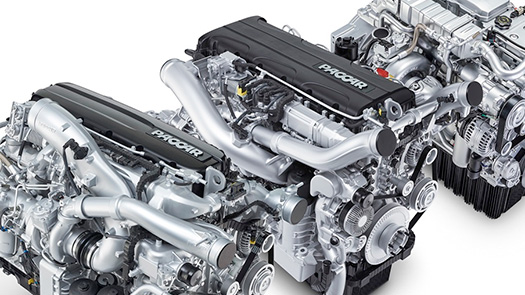 Driveline excellence
Achieve up to 7% extra fuel efficiency as well as 7% lower CO2 emissions with the right driveline for the job. Combination of more torque at lower revs for highest efficiency, reliability, durability and extremely low noise levels. Additional torque is available in top gear for great drivability. For city distribution, the DAF CF can be fitted with the fuel-efficient PACCAR PX-7 engine.
Innovative engines
top-efficiency rear axles
extended Eco mode
High performance gearbox
Low R&M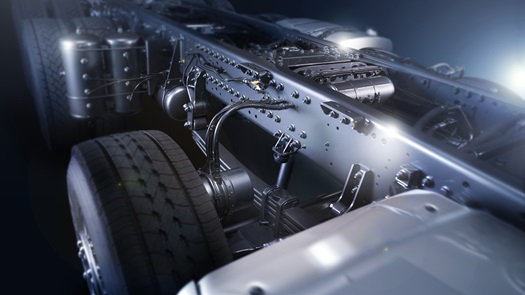 The cornerstone of your perfect truck
With unmatched flexibility in chassis configurations, this lightweight yet strong chassis can help boost transport efficiency, weight savings all while lowering total cost of ownership. Need to equip your truck with a hooklift system, flatbed, box body, or any other superstructure? We have you covered.
Robust and light
Bodybuilder-friendly
Easy fitting for any application
ECAS air suspension
Electro-hydraulic-steered trailing axle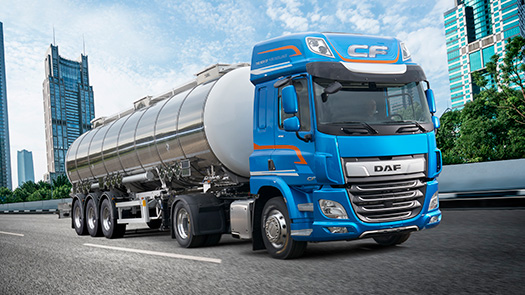 Superior Safety & comfort
The DAF CF is equipped with multi-features to ensure highest possible safety of the driver and other road users, tailored to your business needs for the best fuel economy, comfort and total cost of ownership.
Adaptive cruise control
Lane departure warning system
Advanced emergency braking system
Forward collision warning
City turn assist
Silent version
Total transport solution
Pure Excellence in transport efficiency goes beyond the improved truck itself. A total transport solution through a range of professional services that enable you to select the right vehicle, reliable financing and maintaining your fleet at maximum efficiency.
MultiSupport
PACCAR Parts
Financial & Insurance
Driver Academy